The powerful AdsSmile solution provides advertisers and publishers with intelligent automation rules, precise, easy configuration of marketing campaigns, and results visibility in real time.
The information panel displays the latest activities on the campaign, allows you to reward your partners for recurring payments, allows you to define any number of campaigns and track selected campaigns that are running for your store, and all the actions that are happening on your website.
Scalability, speed and security of solutions are ensured by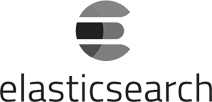 Elasticsearch
It indexes, collects and analyzes data and system logs. It monitors and supports terabytes of data processing.

.NET Core
ASP.NET Core is a cross-platform, high-performance, open-source framework for building modern applications.

Microsoft SQL Server
Microsoft SQL server accomplishes all tasks in support and maintenance of relational databases. It gives data consistency, speed and reliability.
Thanks to the appropriate tools used, you can handle all types of affiliate links, build relationships in private campaigns by automating systems monitoring connections and events, as well as specifying scopes by filters of advertisements, offers, partners, scope of events, country clicks, browsers, statuses, dates range and time zones presented in the tables and charts.
Our goal is to provide our partners with a professional, secured, efficient and effective affiliation programs and top-class support.Team AdsSmile
AdsSmile offers a customizable interface that allows you to track any online and offline ads, cookies, pixels, server posts, hosts, CPA, CPC, Pay-per-call, mobile traffic. The latest technology used in the system offers a reliable, scalable and multi-channel tracking platform that can be customized to suit your needs.