Reports for digital strategy
Maximize return on investment by analyzing
digital market data in real time.
AdsSmile allows advertisers and publishers to take better decision and improve marketing results.
Technologies we are using
service providers and solution providers

Kubernetes
Always available services, system scalability in critical high demand moments.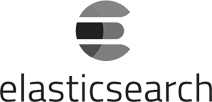 Elasticsearch
It indexes, collects and analyzes data and system logs. It monitors and supports terabytes of data processing.

RabbitMQ
It delivers data between microservices, always on time. It supports key processes having in consideration maximum safety according to customers demands.

.NET Core
ASP.NET Core is a cross-platform, high-performance, open-source framework for building modern applications.

Microsoft SQL Server
Microsoft SQL server accomplishes all tasks in support and maintenance of relational databases. It gives data consistency, speed and reliability.

Vue.js
JavaScript progressive framework. Rapid development by mixins mechanism and elastic way of functions distribution.
Building a long-term business partnership should be planned as a long-term strategy
Building business relationships
through commitment to relationships with people